A queer, diverse Nancy Drew: is this how to keep children's classics alive?
The girl detective and Little Women are both being updated to include LGBTQ and multiethnic characters to cater for a new generation of readers but this doesnt always work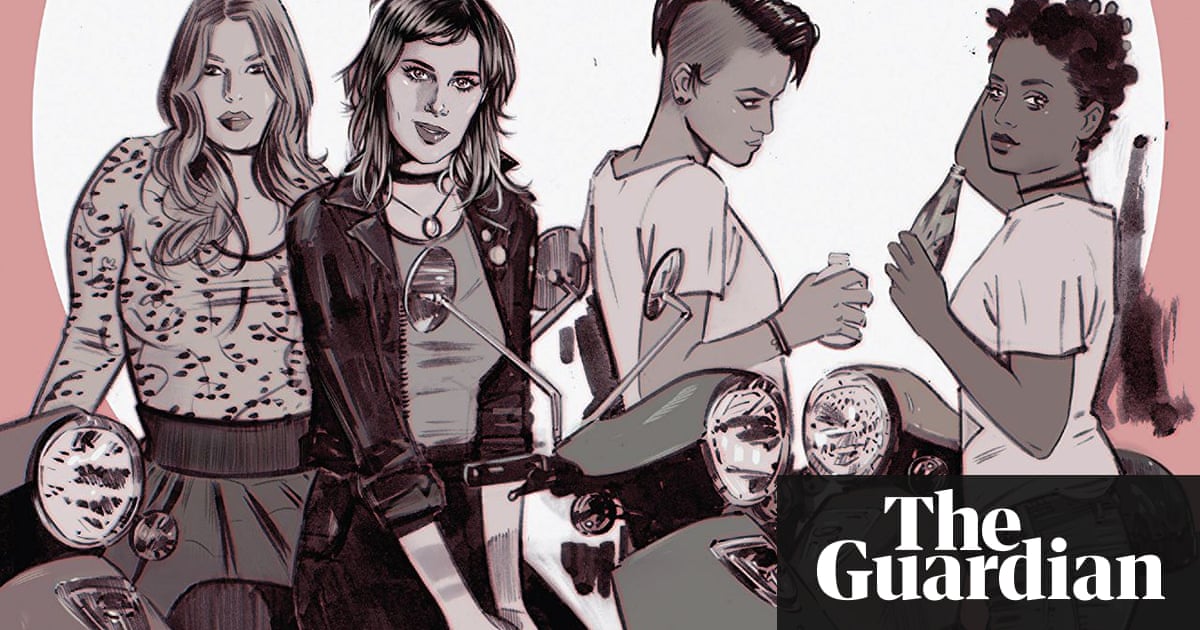 When the news broke that Nancy Drew, that plucky, Titian-haired girl detective with her handsome boyfriend and supportive girl gang, was getting an intersectional makeover, youd forgive a queer Drewphile for bracing against an expected backlash.
After all, having seen the heavily criticised sensitive revisions of Enid Blytons Famous Five books swapping tinker with traveller and awful swotter becoming bookworm pulled from sale because everyone wanted the originals, you might imagine appetite for modernised literary classics had dwindled. But later this month, the New Nancy Drew Mystery Stories will be published, updating the original cast of upper-middle-class, white heterosexuals to include an openly gay George come on, we were all thinking it who has a black girlfriend, and Georges cousin Bess, who is reimagined as a woman of colour. It comes soon after a similar reimagining of Louisa May Alcotts 1868 novel Little Women, with the March sisters now recast as multiracial and LGBTQ-inclusive to mark the novels 150th anniversary.
Its always tempting to summon the spectre of political correctness whenever a beloved character or franchise is updated for modern sensibilities. But does anyone really want to consume media that ignore all the progress made in the past decades? Very few people only encounter straight, white, cisgender, able-bodied people every day, and books that only show that world increasingly feel anachronistic at best, or exclusionary at worst.

Little Women and Nancy Drew are only the latest stories being pushed into the 21st century. It was the influx of fan art depicting Hermione Granger as a woman of colour that paved the way for Noma Dumezwenis casting as Hermione in Harry Potter and the Cursed Child even The Boy Who Lived is the subject of several convincing arguments online that claim he is actually Asian or black. The BBCs 2017 adaptation of The Worst Witch introduced modern technology, cast black female actors in key roles. (And if Raquel Cassidy isnt playing Miss Hardbroom as a deeply uptight but secretly emotional lesbian, Ill eat my pointy hat. Think of it as revenge for Dumbledore, whose queerness somehow never made it out of JK Rowlings imagination on to either the page or the screen.)
The Lizzie Bennet Diaries recast bumbling Austen nice guy Charles Bingley as Bing Lee still bumbling, still nice, but now Asian. The early 00s Narnia films featured people of colour, albeit not in the main roles, despite the original novels flagrant racism.
WASP-ish Nancy has been updated many times since her first appearance in the 1930s, from the Sweet Valley High-esque 90s novels to the 2007 film starring Emma Roberts, but only recently has a different Riverside Heights been explored, (although the proposed version starring Iranian American actor Sarah Shahi never made it off the ground).
A key difference comes from the creators Nancy Drew illustrator Jenn St-Onge is queer and grabbed the chance to update the tomboyish George to a masculine-of-centre lesbian with relish. As writers rooms and publishers become filled with the very people the books previously ignored, the product starts to look different as well. Its a natural impulse to take the things we love and make them better, fill them with people who look and love like us. And on the whole, Nancy Drew fans seem pleased for the new version; her fan base has always included people that didnt have much in common with a US teen detective created in the 1930s. (And if youre an adult actively getting excited about queer characters in a graphic novel adaptation of a childrens series, youre probably already chilling happily somewhere on the margins of the mainstream.)
Readers and audiences of all shades and orientations are starting to demand more. The failure of comic-book adaptation Iron Fist to cast an Asian actor as the eponymous hero who is trained in martial arts in Asia is considered partly responsible for the shows lacklustre performance. The asexual community was disappointed when Jughead, who came out as asexual in the Archie comic books in 2016, was given several love interests in the TV adaptation Riverdale. Perhaps the only way the much-loved figures of our childhoods and our parents childhoods can survive is by adapting for a new generation.
Read more: https://www.theguardian.com/books/booksblog/2018/jun/06/a-queer-diverse-nancy-drew-is-this-how-to-keep-childrens-classics-alive