Fox News' viewer-in-chief complains about the network's Bernie Sanders town hall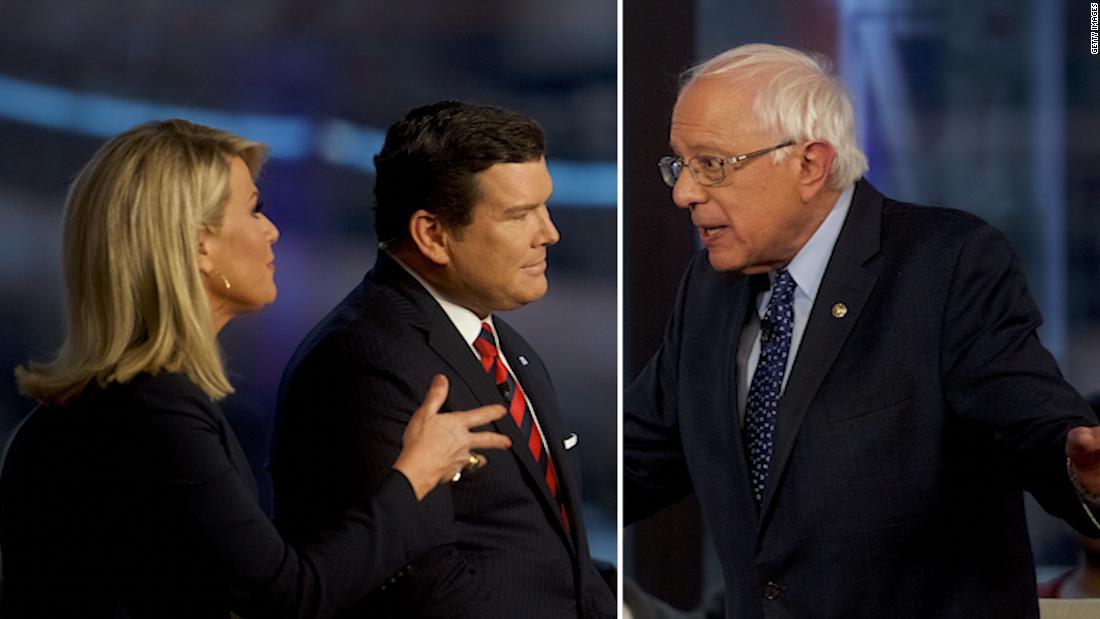 New York (CNN Business)A version of this article first appeared in the "Reliable Sources" newsletter. You can sign up for free right here.
Notice the "we?" Journalists were quick to point that Trump was suggesting that he and Fox are the same entity. Talk about a Freudian slip…
Trump's criticism continued on Tuesday night: He claimed that "many Trump fans & signs" were outside the town hall, and there were "big complaints about not being let in — stuffed with Bernie supporters. What's with @FoxNews?"
All of this just shows how Fox's viewer-in-chief reacts — angrily — when the network makes space for critical voices.
Thomson called it "multi-generational muck-spreading in which the facts were incidental, if not accidental, and the journalistic jaundice and corporate self-interest were fundamental." Hmmm, which facts? I don't see any corrections on the story!
Wednesday's cover of Libération shows the charred inside of the cathedral. Despite all the damage, the fire is out; "it's amazing that so much was spared;" and "all of Paris is united in the effort to rebuild," Chris Cuomo said on "Prime Time." A few notes:
This week is one awfully long "stand by for news" until the redacted Robert Mueller report is released on Thursday morning… All the major TV networks have made plans for special coverage…
On Wednesday, CNN's Brooke Baldwin will be sharing a special segment that brings survivors from Columbine and Parkland together.
Read more: https://www.cnn.com/2019/04/17/media/reliable-sources-04-16-19/index.html