He is a psychopath: has the 2019 Joker gone too far?
Todd Phillipss take has been mired in controversy, but its not the first time the character has reflected society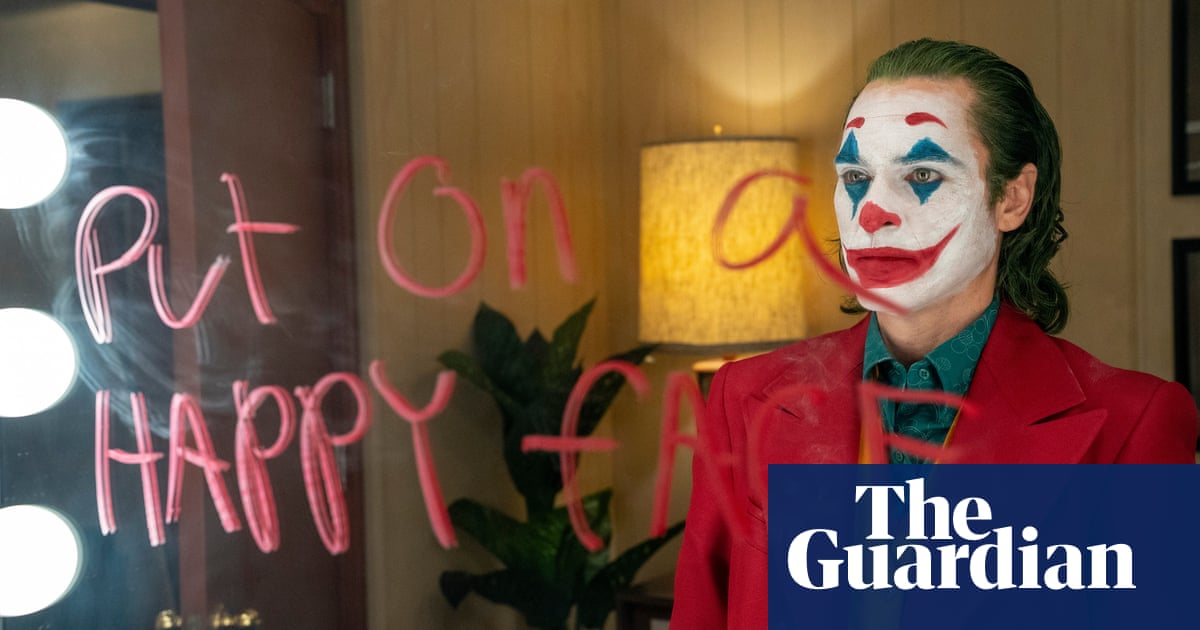 Is it just me or is it getting crazier out there? Joaquin Phoenixs proto-Joker Arthur Fleck asks his psychologist in the new Joker movie. The real answer is both. Fleck is a man losing his grip on sanity, but the world out there is a powder keg of lawlessness, inequality, corruption, cuts and all-round despair. Jokers story is set around the early 1980s, but it consciously chimes with our own increasingly crazy present. These are tough times, the psychologist acknowledges. She might as well turn and wink to the camera.
Its no surprise that 2019s Joker while set to be a triumph, critically and commercially has raised concerns over its narrative. An early, leaked version of the script, plus the portrayal of Phoenixs character as a sad young man losing his grip on sanity (mental health problems, past trauma, failing comedy career, loneliness) has led to the film being aligned with so-called incel culture (involuntarily celibate men who are angry and misogynistic).
Early reviewers have expressed concern over what messages the movie might be transmitting, and what actions it might inspire. In America, theres a mass shooting or attempted act of violence by a guy like Arthur practically every other week, wrote Times Stephanie Zacharek. Concerned by the part Flecks unrequited love for his neighbour (Zazie Beetz) plays in his violent trajectory, she added he could easily be adopted as the patron saint of incels. The Telegraphs Robbie Collin meanwhile wrote: Make no mistake, this is a film that is going stir up trouble, admitting he partly felt the film should be locked in a strongbox then dropped in the ocean and never released. In a later interview, the Telegraph asked Phoenix if he was worried that this film might perversely end up inspiring exactly the kind of people its about, with potentially tragic results? Phoenix reportedly got up and walked out.
Joker is not the first comic-book movie to sympathise with the bad guy, but it is the first to do it so one-sidedly. Superhero movies traditionally reassure us that good ultimately triumphs over evil, but Joker heads in the opposite direction. Fleck starts out as a decent but troubled soul. An aspiring standup comedian, he believes his mission is to bring laughter to the world, until life disabuses him of that notion. (Career advice: if youre a clown entertaining a childrens hospital ward, dont bring your gun to work.) Snip away the references to Gotham City and the Wayne family, and Joker is barely a comic-book movie at all, more a grim character study of snowballing defeat and humiliation, with no silver lining or caped crusader on the horizon. As the film-makers readily admit, and the casting of Robert DeNiro betrays, Joker follows in the footsteps of Martin Scorseses triumphantly bleak 1970s/80s movies Taxi Driver and The King of Comedy. But as critic David Ehrlich wrote in his Joker review: Theres a fundamental difference between telling a story like this in the form of a dingy, misanthropic art film like Taxi Driver and telling it in the universal language of a superhero movie thats going to open in multiplexes the world over. In this context, that story cant help but feel aspirational.
As much as doing something Marvel cant do, the suggestion is that Joker does something superhero movies shouldnt do. Perhaps the concern is down to the nature of the Joker himself. It is hard to imagine this kind of story being made with any other comic-book character. The Joker is easily the most recognisable and popular villain in the game, and the most complex. And the most entertaining.
Every generation gets its own Joker, says professor Ben Saunders, founder of the comic-book studies minor at the University of Oregon, who has written extensively on superheroes. Every decade of the past 80 years has had its own version. He suggests the characters evolution is the result of a complex, transmedia feedback loop between the Jokers various media portrayals, in comics, TV, animation, film and even video games. The Joker is actually a series of Jokers and talented creators are free to play with different elements in producing any new version. Over his many screen portrayals, the Joker character has been on a steady journey from two-dimensions into three. Cesar Romeros version in the 1960s Batman TV series captured the characters trickster sensibility, but he was arguably no deeper than a playing card, reflecting both the tone of the Batman comic books at the time and the half-hour childrens show format, which was all screen superheroes then merited.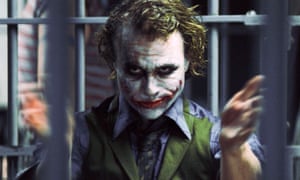 Read more: https://www.theguardian.com/film/2019/sep/28/he-is-a-psychopath-has-the-2019-joker-gone-too-far