Question time: my life as a quiz obsessive
The long read: Ive taken part in quizzes all my life: in schools, in pubs and on TV shows, from India to the US. But the biggest secret is that curiosity, not knowledge, is the key to success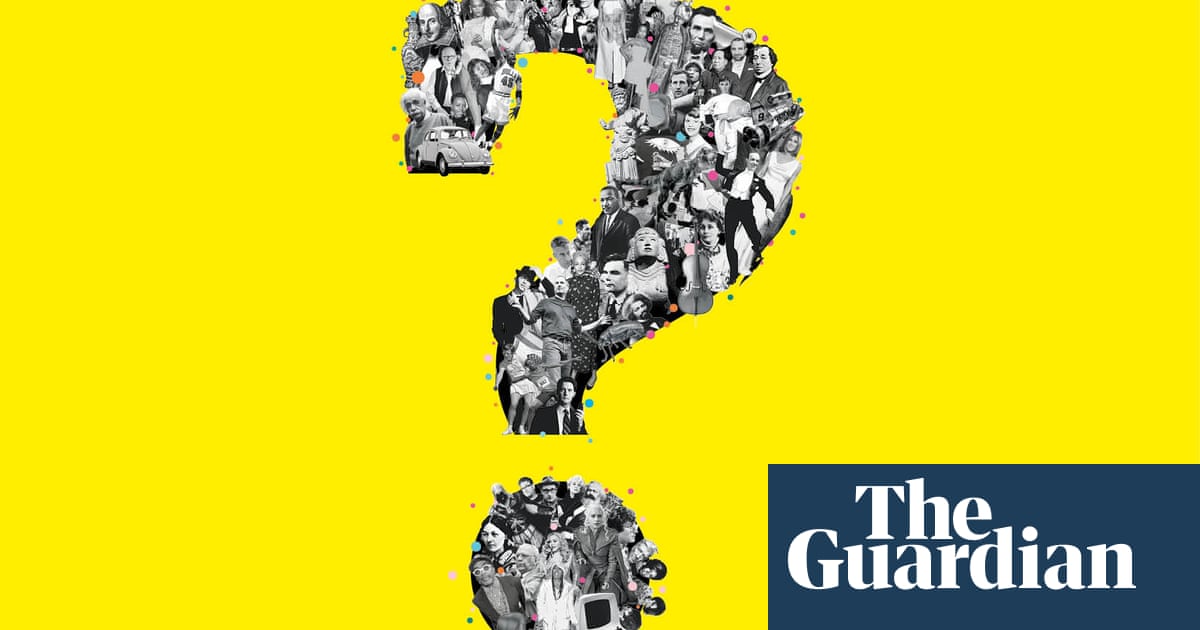 Last March, when I went to Las Vegas for the very first time, I made sure to pack pens and paper. I knew we would need the supplies. We converged from various points on the US map: six of us, a guys weekend in Sin City. On Friday afternoon, we dawdled in the Hard Rock hotel, waiting with impatience for the action to begin. Dusk fell, the neon rose, and we gathered in the lobby. Together we walked through the maze of slot machines and blackjack tables, past the bar and the steakhouse, past the flyers for burlesque revues and up into the nightclub.
And there, having spurned the vices of Vegas, we indulged our own, clustered around our teams answer sheet as a quizmaster barked questions at us. The weekend, Geek Bowl XIII, had been put together as a blowout for quiz fiends who attended bar trivia nights across the US and still yearned for more. Friday was a warm-up quiz: calisthenics before the big game. On Saturday, 240 teams spent the evening packed into a Hard Rock auditorium, sweating their brains over 65 questions. You could buy beer and snacks while you quizzed, but no one seemed particularly keen on alcohol. You drink to forget; you quiz to remember. The only Elvis impersonators I saw that weekend were part of a special round in the quiz, in which Vegas street-theatre performers staged cryptic re-enactments of famous movie scenes. (We had to identify the movies.) Another round had questions to which the answers all included types of cheese: Alison Brie, Goat, Grand Coulee Dam. In a third, we had to construct portmanteau phrases from images of snacks and celebrities. NutElla Fitzgerald. OvalTina Turner. Desmond TuTuna Helper. No quiz Ive ever attended has provoked this much pained groaning at the answers.
Which is saying something, because Im entering my fourth decade of addiction. In my quizzing, there is to be found a story of my life. It is the single constant to which Ive clung as I bounced between schools, universities, jobs and cities. In India, where I grew up, my obsession began with inter-school quizzes: teams of two or three, sitting behind desks, fielding questions in turn. When I was eight, I took part in my first, in Delhi. We missed out on winning on a tie-breaker, and for a week afterwards, I replayed that moment in my mind so vividly that I found it hard to fall asleep at night. In 1999, when I went to an American university to study journalism, I discovered Quiz Bowl tournaments, for which we practised once a week, dividing up into teams and holding mock-contests in empty classrooms late into the night. I returned to India and, while working as a reporter, sank into the circuit of open quizzes, so-called because anyone is free to form a team and take part. Three years ago, after my wife and I moved for a brief stint to Ireland, I joined the Dublin Quiz League, conducted in pubs but otherwise a serious affair with difficult questions.
Everywhere I have lived, I have attempted the World Quizzing Championship an exam-like solo affair held all over the world on a particular June day. Last year, nearly 3,000 people took part. Its 240 questions, to be answered in two hours, are set by a tight group of enthusiasts who run the International Quizzing Association. For much of the year, I begin my days with a dose of six questions emailed to me and thousands of other subscribers of Learned League an online quiz that solicits new players only through referrals from existing ones, divides us all into small brackets, and pits us against each other. (This morning, bound as ever by honour to refrain from Googling, I answered questions on shibboleths, umami, Assassins Creed and Indian princely states, but blundered on Dora the Explorer and surf guitar.) During holidays with friends who are fellow addicts, weve sought out pub quizzes: light fixes when we were craving the hard stuff. I wish I could say that we thought of them as dips into the local pub culture of Colombo, or Madrid, or Seattle, or Edinburgh, but we really went just for the questions. Whatever Im doing at any point of the day, it is probably safe to assume that I would rather be quizzing.
We ended up not doing very well in Vegas; 100 teams and 25 points separated us from the winner of the $13,000 top prize. It was a reminder of how my quizzing has not only defined my life but has, in turn, been defined by it. Even in our age, when practically all the information in the world is available on our phones, what you know best is often a product of where you have been. In my team were five men who had grown up in India. The sixth, the lone American, had to bear the burden of recalling Tuna Helper, Yoo-Hoo and other snacks from his childhood; he was also the one we turned to when we needed to know the number of Canadian teams in the National Hockey League or the name of the country singer Tammy Wynettes husband. We felt like a basketball team playing with our shoelaces tied together.
That we got many answers right nonetheless was the result of a remarkable shift in quizzing culture over the past two decades another way in which quizzing has closely tracked my life. I started quizzing when I had the sticky memory of a teenager; my mind held facts without effort and yielded them instantly. Back in the 90s, quizzing demanded this quality above all else. As I got older, my mind shed some of its retentive powers. But quizzing, too, has changed; its questions have come to privilege not just memory but also breadth, deduction and lateral thinking. This new shape was a response to the rise of the internet, and it called upon a truer, more natural form of our relationship with knowledge of what it means to know the answer to a question.
---
There isnt even a word for us, really. Quiz players? Trivia fanatics? I prefer quizzers. But when I use that to describe myself to a civilian to a non-quizzer the inevitable inquiry follows: What does that mean? For that question, ironically, there is no easy answer.
The problem is not that no one knows what a quiz is. Quite the contrary, in fact; the problem is that nearly everyone has quizzed, or has at least seen a quiz, at some point in their lives. They have caught clips of Who Wants to Be a Millionaire? Or they have played a multiple-choice Friends trivia game online. Or they have been set a general knowledge quiz in school. Or they have learned to avoid the local pub on Tuesdays, when it hosts Trivia Night; in 2013, The Publican, a trade magazine, found that 23,000 out of the UKs 60,000-odd pubs have at least one quiz a week.
Everyone knows how a quiz works: a question asked, an answer ventured, a binary verdict of correct or incorrect handed down, next question please. They suspect that quizzing depends upon an ability to soak up facts: capitals of US states, currencies of countries, names of authors, Academy award winners. Where they flounder is in imagining how something this commonplace can turn into a passion, into a marker of identity. A quizzer? Its like describing yourself as a doodler or a shower-singer.
The most visible quizzes, the ones on TV, are also those that least graze the lives of quizzers. I have been on the Indian edition of Mastermind, and I have friends who have appeared on Only Connect, Jeopardy! and Millionaire. But these were one-offs. The selection process is competitive, and there are too few shows to sustain the ardent quizzer. The most frequent, hardcore quizzing always happens under the radar, attended by the few dozen regulars in each city who never stop wondering why their tribe isnt larger. For the Dublin Quiz League, we borrowed corner tables in pubs on slow weeknights: a quizmaster and two teams at each table, questions murmured out of earshot of the patrons sipping Guinness at the bar. In universities, Quiz Bowl tournaments requisition classrooms. In Bangalore, quizzes take place in a seminar hall rented from the Institution of Agricultural Technologists during holidays, when there isnt an agricultural technologist for miles around. So many quizzes happen on Sundays that a passerby peeping into one of these rooms anywhere in the world might take in the hushed conferrals and the gnostic atmosphere and believe that a Christian cults prayer meeting is in session.
In such quizzes, the material rewards are scanty, often non-existent. You compete for pride, and even that can only be enjoyed within the small, cramped confines of this subculture. The more pathetic the prize, it would seem, the greater the sincere quizzers dedication. In Amsterdam, where I once happened to be on holiday on the day of the World Quizzing Championship, I came an all-Netherlands third and won a Jabra Bluetooth earpiece. It is my most sophisticated piece of quiz loot ever. I still havent figured out how to sync it with my phone.
When I was a member of the Pennsylvania State University Quiz Bowl Club, we would pool our money to rent a car, drive across two or three states and stay in a cheap motel near another university that was hosting a tournament. We would lug along the Judge a buzzer set built into a briefcase, with protruding red and green lights, looking for all the world like a B-movie bomb. (If you brought along your own buzzer, you got $5 or $10 knocked off your registration fee.) All weekend, our squad of four played half-hour University Challenge-style games against other teams, buzzing individually on 10-point questions and conferring on 30-point bonuses. The scorelines often ran tight, but the real drama was private, internal: the mortification at buzzing wrongly on a question your teammate surely knew; the glee at encountering a question your team had come across in practice only the previous week. Nominally, the tournament produced a champion: the team that had won the most games, and that often received just a kitschy trophy for its labours. Come Sunday evening, we would pack up the Judge, hop back into the car, and reach our dorms close to midnight. Sometimes, we would read questions to each other on the way home.
In India too, the most intense quizzing events occupy all of a weekend. Quiz festivals, we call them, as if were recognising them as rituals in the calendar of some deviant paganism. If you pass through the written preliminary round into the eight-team final, you will encounter some of the most elaborate quizzes on the planet; one film quiz I attend every June plays almost 100 minutes of video, short snatches patiently clipped and reclipped to offer a clue or reveal an answer. Across seven or eight quizzes over three days, a quizzer might face as many as 600 questions. By Sunday evening, you feel as if someone has been punching you in the head; you also feel deeply sorry that the weekend is over.
To attend these contests, quizzers rearrange the furniture of their lives, budgeting their time away from their families, or ensuring that they dont travel overseas for work during a quiz weekend. I know one quizzer who switched jobs because his citys quiz scene wasnt active enough; I know another who scheduled his wedding to avoid a clash with a quiz. Once, while we were waiting around for a popular annual quiz to begin, a friend remarked that his wife was heavily pregnant; he hoped she wouldnt go into labour over the next few hours. That would be unfortunate, we agreed.
No, you dont understand, he said. If my daughters born today, that means shell have a birthday party on this date every year. Which means I can never come to this quiz again.
Admitting to such a fevered love isnt a good look, I realise. The very premise of quizzing can appear to be a fetishising of book learning:of facts memorised for their own sake, instead of being learned from any true engagement with life. At best, this can feel charmingly antique in the 21st century, when the internet and its infinite electronic lobes do our remembering for us. At worst, quizzers are thought to suck up facts only to win meaningless contests that cater to their intellectual vanities; they are typecast as people who have such a transactional relationship with knowledge that they really can be said to know very little at all.
But at its finest, quizzing today is never about shallow recall; its an exercise in nimble thinking, and possibly the only forum where the entirety of your life everything youve ever seen, read, tasted, heard, heard of, or lived through can be marshalled as pure knowledge. A friend of mine, an English professor in a college in Bangalore, once called quizzing an act of bricolage a term that the anthropologist Claude Levi-Strauss used to describe how even a small number of ideas may be mixed and combined to create something novel and unforeseen. The process thrives on freshness and play, and it holds a sense of limitless possibility of producing many, many things we never knew out of the few things we do know.
---
The deconstruction of a question is one of quizzings high pleasures. Heres one that I set for a quiz a few years ago. The root word is the proto-Indo-European bhel. Out of this springs a host of related words (in Spanish, French, Italian, Portuguese) and also an English word. Strangely, the English word is precisely the opposite of the others. The reason, it has been surmised, has to do with fire, bhel. The words of the Romance languages refer to the brightness of fire, but the English word refers to its final remains. What words are we talking about?
The question is designed for teamwork and deductive leaps, not for quick familiarity with proto-Indo-European etymologies. The brightness of fire and its final remains evoke two images: the white heat of flame and the char left behind. They are opposites, most evidently, by virtue of their colours. If the English word describing the char is black, then the Romance counterparts must be translations of white: blanca, blanc, bianca, branca, all words that might very conceivably have derived from bhel.
Its a difficult question, but I love it for its feat of bricolage for how it does so much with so little. The foreknowledge potentially required to answer it is minimal: really, just the word for white in any one of a number of European languages. You dont need to speak fluent French or Spanish to have come across terms like carte blanche or Casablanca, and the merest curiosity about their literal meanings will have yielded all that you require.
But with this single key, such a rich universe is unlocked: the evolution of language, and its elemental roots; the beautiful, contradictory union of black and blanc: everyday words which, at the slightest inquisitive tug, divulge their history. The answer is satisfying even if you dont solve it. It has what University Challenges question-setters call inherent interest, and what Indian quizzers call funda, short for fundamental: an easy appeal for anyone, and a burst of joy at encountering an unsuspected elegance in the world.
---
When I was 15 or 16, in 1997, we got our first internet connection at home, and I discovered Quiznet, a mailing listfull of junkies like me. You could set a quiz and send it out; people wrote to you with their attempts over the subsequent week, and then you released their scores and the correct answers. In my first Quiznet quiz, which includedseven questions on cocktails, I asked: Which cocktail, made of bourbon, sugar and mint, is associated with the Kentucky Derby? Answer: the mint julep. I had read about the Kentucky Derby in a book; Ive forgotten its title, but the mint julep has stuck.
This standard model of quizzing short, stiff questions, to which you either knew the answer or you didnt had been around in India for decades. Its progenitor, in quizzing lore, was a Calcutta man named Neil OBrien who had spent time in England, grown fond of its pub quizzes and taken the concept back with him. Even when he conducted his first quiz, at a parish hall in 1967, quizzing was a relatively young pursuit, in comparison to the life spans of other pastimes. The Romans did not quiz. Neither did the Aztecs. We have no evidence of quizzing in Mughal India or Ming China. It didnt feature among the parlour games of the 19th century. The Victorians preferred charades or squeak piggy squeak, a variation of blind mans bluff perhaps understandably, because at the time, to ask questions about distant countries or art or literature would have presumed an implausible breadth of access to texts and education.
The first quizzes emerged, naturally, in schools, where students could be tested on a shared body of knowledge. King Williams College, on the Isle of Man, has wrung answers out of its pupils in an annual quiz that began in 1905. In 1934, the year OBrien was born, the quizs categories included bishops, coinage and literary queens, and its questions already wore the garb of the cryptic-crossword clue for which it later became famous. Who balked who of his fame with a worm? If you didnt recall that phrase from the 288-line Tennyson poem A Dream of Fair Women, you had only the slenderest hope of responding correctly with Cleopatra and Caesar. This was not a quiz for lackadaisical readers.
In the US, the military tested basic knowledge as part of its Alpha examination of recruits. (A 1921 multiple-choice form asked: The Penguin is a: Bird, Reptile, Insect. No intimacies with Tennyson were required.) But for a while, as Alan Connor recounts in his book The Joy of Quiz, the purpose of this pursuit remained foggy, if intriguing. The two authors of Ask Me Another!, a compendium of questions published in 1928, thought it a fine idea to quiz celebrities and record their performances, but they were often met with confusion. I didnt quite understand just what it was he wanted to do to me, the humourist Robert Benchley wrote after being approached by one of the authors. The book sold well, but it didnt seem to spread the love very far. Why would anyone wish to commit such arcane details to memory, reviewers wondered. A man who treasures up a piece of information like the height of the Brooklyn Bridge has a screw loose somewhere, the New York World decided.
By the time the second world war ended, though, the culture shifted, and quizzing came to be appreciated as entertainment, not imposition. The knowledge bees on British radio inspired quizzes in pubs and youth clubs. On US television, shows such as Twenty-One and The $64,000 Question drew rapt audiences. In 1953, US universities also started to compete in a radio programme called College Quiz Bowl; it moved to TV as College Bowl and provided the template for University Challenge in Britain, which first aired on ITV in 1962.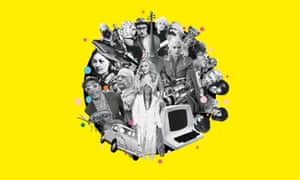 Read more: https://www.theguardian.com/news/2020/jan/28/question-time-my-life-as-a-quiz-obsessive