Ruby Rose cast as lesbian superhero Batwoman in new TV series
The CW network casts gender-fluid Australian actor to be first openly gay lead of a live-action superhero show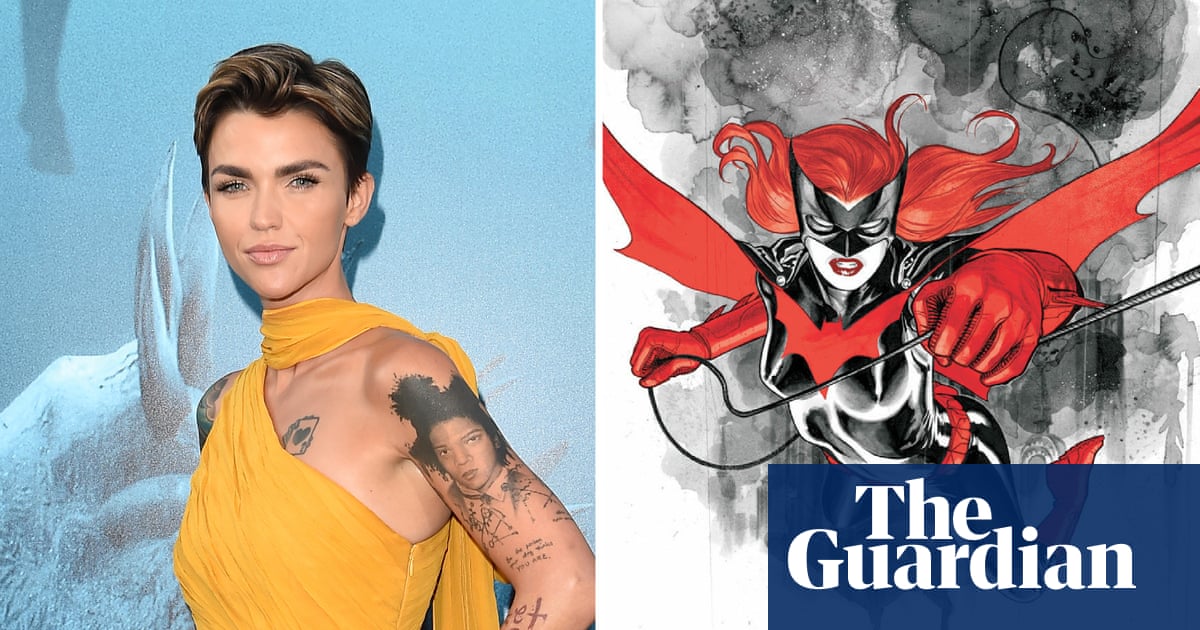 Australian actor Ruby Rose will play the first openly gay superhero in a TV series with her latest role as Batwoman.
Roses Batwoman will be introduced to US television audiences on The CW network in a December crossover episode with its other DC Comics shows, including Arrow, The Flash and Supergirl.
A standalone series about Batwoman, whose real name is Kate Kane, is in development for the 201920 US TV season. Kane is described as a highly trained street fighter with a passion for social justice and a flair for speaking her mind.
Rose, 32, wrote Tuesday on Instagram that she was thrilled and honored and an emotional wreck over the news.
This is a childhood dream, the Australian actor said. This is something I would have died to have seen on TV when I was a young member of the LGBT community who never felt represented on tv and felt alone and different. Thank you everyone. Thank you god, she wrote.
Batwoman first appeared in the DC Comics universe as a romantic interest for Batman to dispel suggestions of his homosexuality, mainly in response to Senate subcommittee hearings in 1954 investigating the impact of comic books on juvenile delinquency.
Batwoman has been openly gay in the comic books since 2006 when she was reintroduced as a lesbian of Jewish descent who found a love interest in former Gotham police detective Renee Montoya. DC Comics representatives said at the time that they made the decision to better reflect social diversity. The TV adaptation was announced in July.
The Batwoman script will be written and co-executive-produced by The Vampire DiairesCaroline Dries. According to the casting description for the role, Young Ms Kane is physically and intellectually confident while being a woman who is proud to be openly gay. However, Kate still deals with her inner demons that go back to her history with her dad. Their relationship is quite complicated as she struggles to get praise from him.
She once aspired to have a successful military career, but those dreams sadly came to an end as she was kicked out of West Point once she came out of the closet. But that didnt stop her from becoming the crime-fighting vigilante known as Batwoman …
While she has her shield up when fighting criminals, she lets herself be vulnerable when dating women.
Ruby Rose, an Australian actor, DJ, model and TV personality, first entered the public eye as a presenter on MTV Australia. She gained international recognition after she was cast in season three of the Netflix series Orange is the New Black.
She also appears in Hollywood films The Meg, Pitch Perfect 3 and John Wick: Chapter 2.
In 2014, she released a personal short film titled Break Free, which celebrates her gender fluidity.
As a little kid, I was convinced that I was a guy, she told the Guardian at the time. I used to bind with ACE bandages, which is really, really bad for you. I was like, five or six? I was really young. I didnt have anything there to bind! I used to sleep on my chest because I thought it would stop me from getting boobs. I used to pray to God that I wouldnt get breasts.
She said as a teenager she tried to be feminine, And then one day it just got too much. I shaved my head and just went Fuck you to everyone who thought I need to look a certain way.
Associated Press contributed to this report
Read more: https://www.theguardian.com/culture/2018/aug/08/ruby-rose-cast-as-lesbian-superhero-batwoman-in-new-tv-series